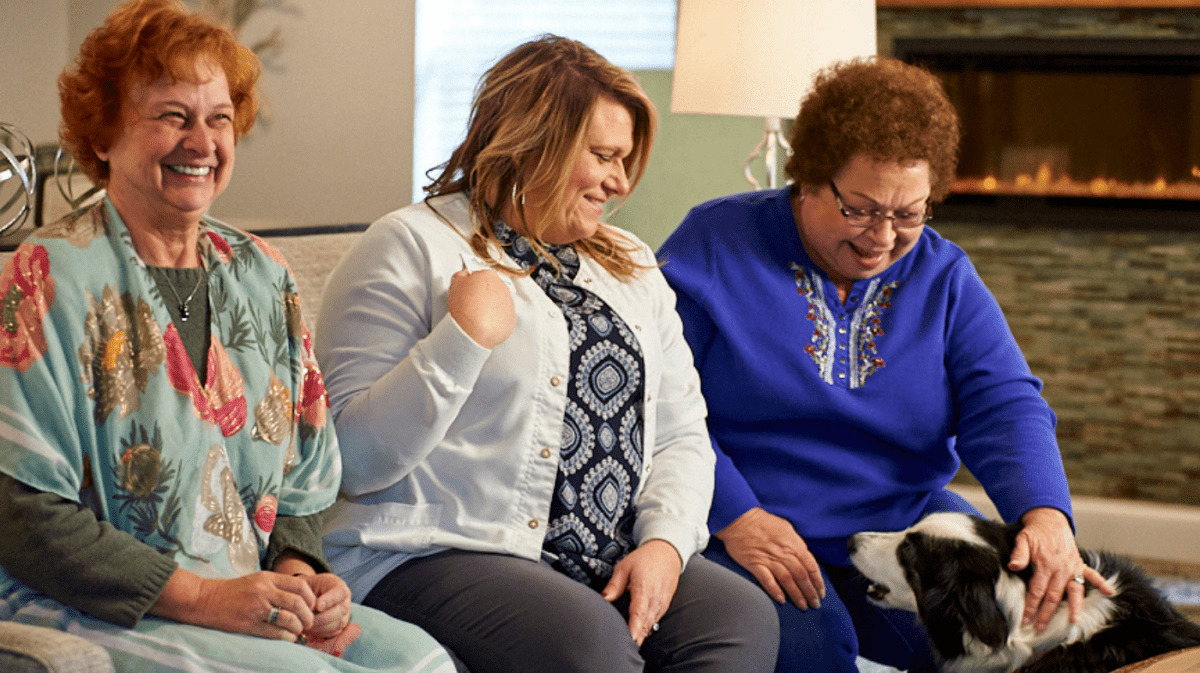 ---
Senior Scams & How To Protect Your Older Loved Ones
Millions of older adults fall victim to scams each year. As a result, they can lose substantial amounts of money they need for their retirement. In fact, scammers often target seniors in financial scams because they expect older adults to have significant savings in their bank accounts. If your senior loved one becomes a victim of fraud, it can leave them in a precarious financial position with little time to recoup crucial funds. This means it's important to help them identify when a scam has taken place. Additionally, seniors can learn how to avoid scams before endangering any money. Due to this, we've outlined some of the strongest signs of a senior scam and how to protect yourself or a loved one.
Signs Of A Senior Scam
Keep an eye out for the following warning signs that may indicate a loved one is the victim of a senior scam.
Changes In Behavior
A loved one may suddenly start acting afraid or confused. If this happens, initiate a compassionate conversation with them to get to the root of the problem. If they've fallen for a scam, they may be afraid or too embarrassed to talk to you about it. Speak with empathy and look for solutions.
Unusual Changes In Their Accounts
This sign could look like:
uncharacteristic withdrawals
unfamiliar transactions with their debit or credit card
a new person added to their accounts
If you see worrisome new developments, sit down with your senior loved one to discuss these changes. You can seek financial assistance if it turns out a scammer is responsible.
Bills Are Past Due
If essential bills are going unpaid despite suitable funds, you may want to investigate what is causing the interruption and ensure their accounts aren't compromised.
5 Ways To Avoid Scams For Seniors
You can't monitor your loved ones every minute, but you can provide assistance and advice to help them avoid senior scams.
1. Don't Give Out Personal Information.
Remind your loved ones not to provide their personal information over the phone. This includes:
Social Security numbers
banking information
credit card numbers
Medicare information
Any other personal details that could be used to falsify their identity or steal funds
2. Avoid Solicitors.
Discourage your loved one from buying items from an unfamiliar company or source. Before making any transactions, they should always ask for:
a business' details
salesperson's name
telephone number
business license number
Recommend your loved one tell you about potential purchases. Then, with the information they provide about the seller, you can search the internet to find out if they're a legitimate company.
3. Sign Up For The "Do Not Call" List.
You can visit the Federal Trade Commission's Do Not Call website to sign your loved ones up for the "Do Not Call" list.  This one step will limit telemarketing calls and help shield them from many individuals perpetrating senior scams.
4. Enroll In Direct Deposit.
Help your parents or loved ones enroll in direct deposit for any benefit checks or other sources of income. Direct deposits ensure funds go directly into their accounts. Consequently, this precaution eliminates the chances that a thief will steal checks out of their mailbox.
5. Shred Receipts.
Suggest loved ones shred any credit card receipts that contain personal information. Unfortunately, stealing identities is a very lucrative business. Therefore, it's important that seniors take measures to make themselves less susceptible. They should regularly monitor their bank and credit card statements for unusual activity and contact their financial institutions immediately if they notice anything strange.
What To Do If You Become A Victim of Fraud
Older adults shouldn't have to constantly worry about senior scams. However, knowing the signs and smart defensive actions should help ease their minds. Although, if your loved one does experience a scam, report the fraud to the Federal Trade Commission complaint department and your state's consumer protection office. Contact your local law enforcement and any other pertinent organizations.
To get in touch or learn more about Asbury Village, call (618) 466-8662 or contact us online.