---
Senior Living in Godfrey, Illinois
Welcome to Asbury Village
Tucked back on a scenic Mississippi River bend, Asbury Village offers a vibrant lifestyle for seniors and their families. Ask people what it's like to live here, and you'll likely hear, "relaxed," "spirited" and "happy," even "bright" and "sunny." And, it's no wonder. Our lively neighborhood bustles with activities and opportunities, inspiring you to ask, "What's next?"
Enjoy Fresh, Inviting Spaces
Our new, beautifully updated amenities, from a coffee bar and dining room to a game room, cozy fireside lounge and more, provide fresh, inviting spaces to meet up with friends and neighbors. You can focus on your health and wellness in our newly renovated fitness center and pick up essentials in our new, well-stocked café market.
If you love nature, you'll appreciate our park-like setting. Lampposts and leafy trees line the winding drive while woodlands encircle wide-open grassy areas where you can spot wildlife throughout the day.
Live Easy and Worry Free
While you're enjoying the outdoors and spending time with friends, our attentive staff takes care of the chores, ensuring easy living and fewer distractions. As a not-for-profit Life Plan Community, we offer on-site healthcare for true peace of mind. Plus, you'll find fitness and wellness classes, healthy dining options and an on-site clinic. We even have a health navigator to answer your questions.
Nurture Your Spiritual Well-Being
In keeping with our community's faith-based founding, we welcome people from all faiths and backgrounds. To enhance your spiritual journey, you can choose from an array of worship services, Bible study and fellowship programs as well as educational classes and volunteer opportunities. Our on-site chaplain provides pastoral care and counseling. We look forward to welcoming you and supporting you spiritually, emotionally and intellectually as a part of our kind, caring community.
Discover What's Next For You
We've set the standard for exceptional senior living in Godfrey, Alton and the surrounding area for more than 20 years. We continue to grow with new services, amenities and neighbors. We invite you to come be a part of it all, to discover what's next for you.
Upcoming Events
Curious what's it's like to live here? Get a taste of community life by joining us for a special event.
Check The Events Calendar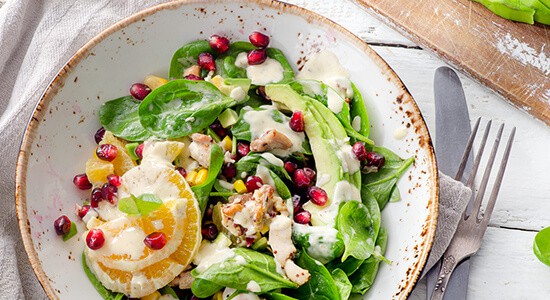 Voted the Best of the Best for both Senior Living and Assisted Living!
We're honored that residents and their families continue to select us as their top choice year after year. If you're thinking about making a move, please consider Asbury Village. You'll fit right in with friendly, approachable neighbors who enjoy a wide variety of shared interests and who truly care about each other. We invite you to come for a visit to see for yourself.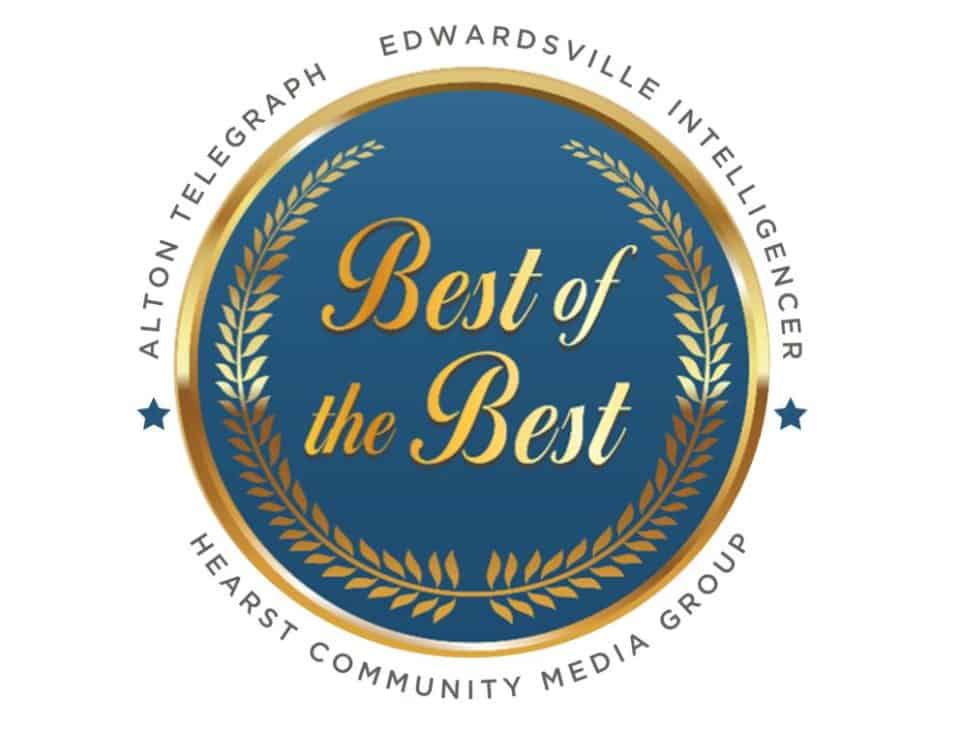 Want to get away this winter?
Come stay at Asbury Village with our winter staycation offer! Savor delicious meals, be pampered in the spa, warm up in the fireside lounge, take part in activities and programs, meet kindred spirits and more. Our all-inclusive stay covers everything, including accommodations. Do you or your spouse need care during your stay? Ask about our assisted living services.
Reserve Your Stay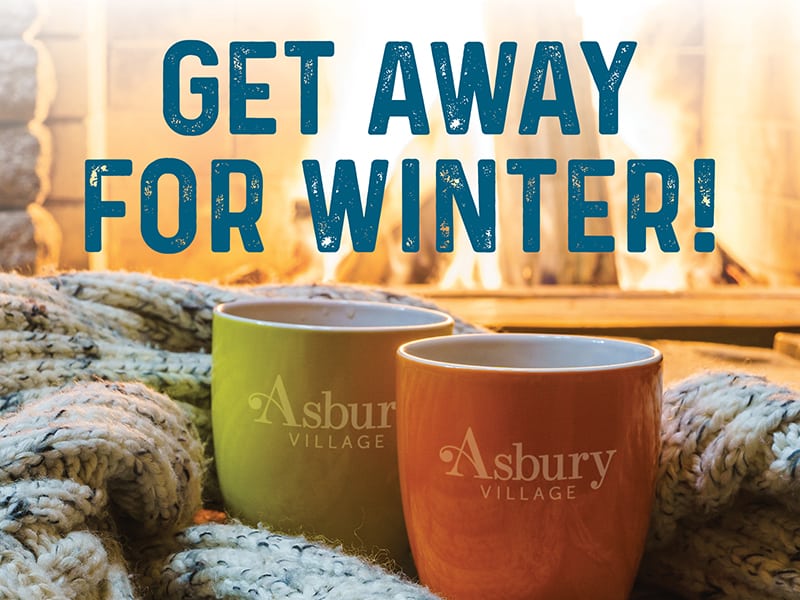 ---